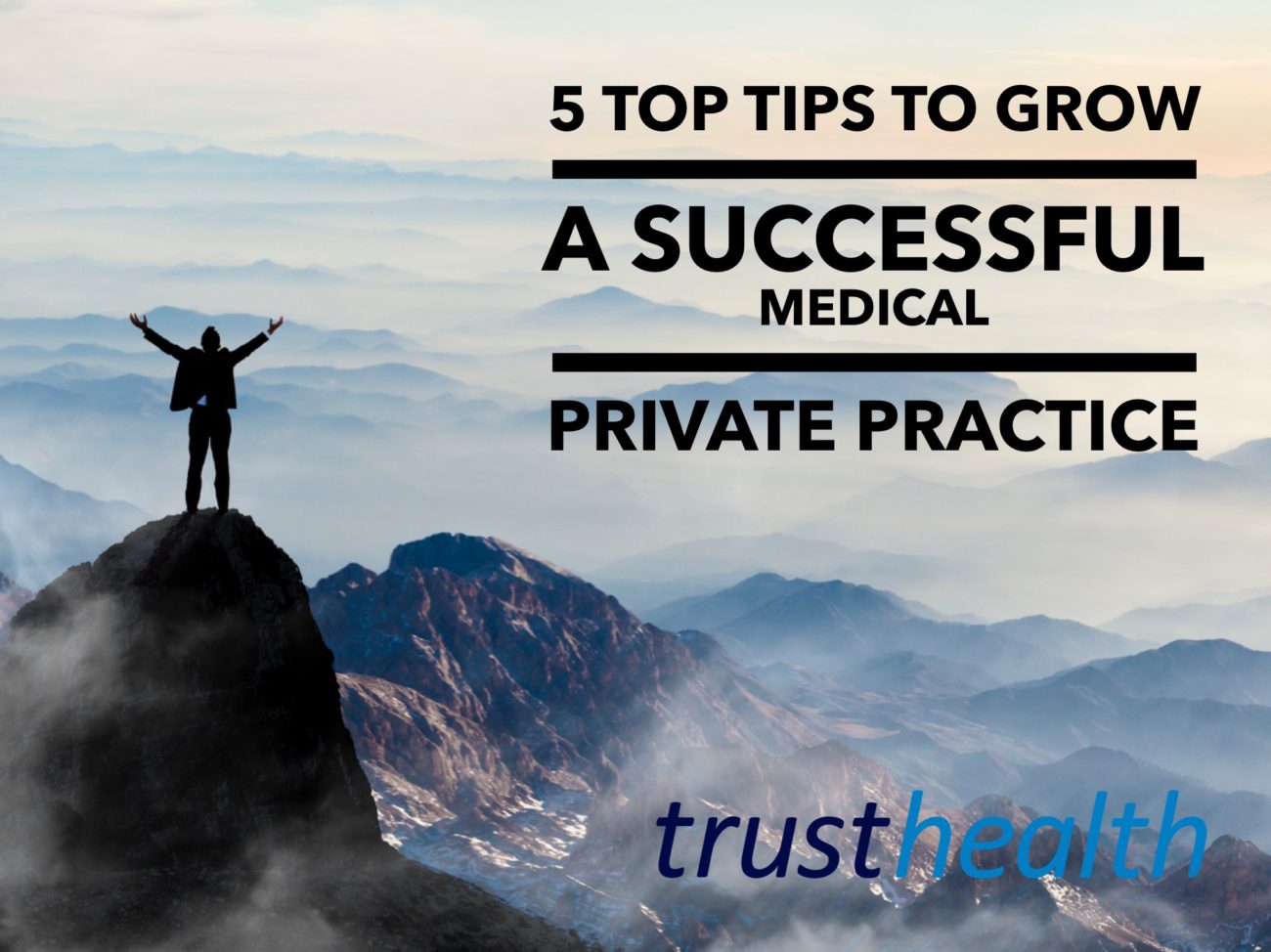 Are you wondering how to make your private practice more successful? The following 5 changes are an easy way to start:
Focus on what you are good at…..and that is being a clinician if you are in doubt! Do not think you are helping grow your practice by running all aspects of it yourself, it is false economy.  You didn't train for umpteen years to be typing your letters or chasing insurance companies for payment.
Ensure you have outstanding secretarial support. Your secretary is the window to your private practice and will attract (or deter if you get it wrong!) potential patients. A recent survey undertaken for private consultants, showed that only 66% of patient telephone calls were answered. For every call not answered you've potentially lost a new patient so make sure this isn't you.
Make sure your invoices are raised and sent out promptly and you have a process in place for chasing insurance companies for unpaid invoices…… otherwise what is the point in having a private practice in the first place!
Don't try to be a "jack of all trades and master of none". Be crystal clear to your referrers and patients what your area of expertise is. For example, you may be an orthopaedic surgeon who specialises in knees – so focus on this area, talk to your referrers and write patient friendly blogs about knees. Do not pretend to be an expert on all orthopaedic conditions thinking it will attract more patients, as it won't.
And finally and very importantly…..
Treat your patients like royalty every time you see and communicate with them. Patients talk to their friends and your referrers (eg GPs) and they feed back their experience. As the well known phrase goes – "people won't remember what you say, but they will remember how you made them feel". Happy patients = more referrals.
There are many more ways in which you can develop your private practice but starting with these 5 simple changes is a good start.
If you need help with your administration and in particular medical billing, call us on 01403 241484 or contact us via email to see how we can help you.