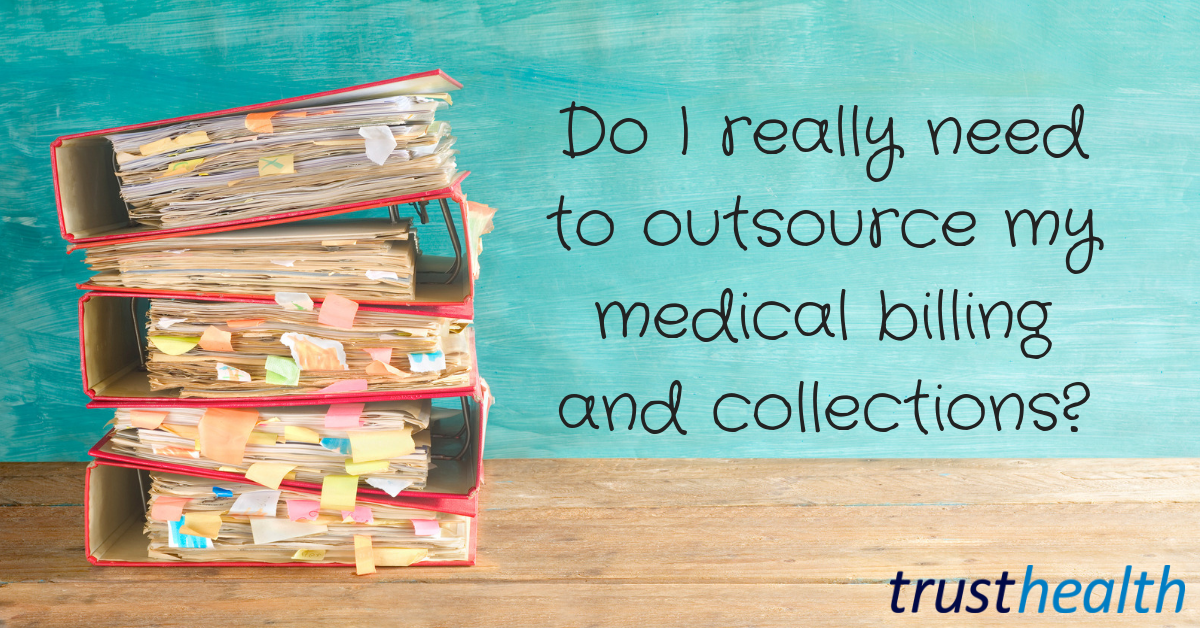 What is the benefit of outsourcing medical billing? You may be thinking I'm a relatively new consultant with not much private work so I'll save the expense of outsourcing my medical billing and do it myself.  Which of course is totally do-able and there are many consultants who do this successfully.  However, our experience is that the skills of the majority of consultants lie within the clinical side of their practice and the administration and financial part is not their cup of tea.
We are seeing increasing numbers of consultants with debt levels of over £100K gained through uncollected fees over the past few years – and it doesn't take long to get to this point if you don't have good medical billing processes and systems in place.  Many consultants aren't even aware of the level of their debt, or they believe their secretary is on top of it.  The fact is that the time required to ensure accurate medical billing, but also to ensure that patients and insurance companies pay is greater than ever.  If you want your secretary to focus on patient and clinical care and they are struggling for time, the area that is likely to be put to the bottom of the pile is invoicing and, most importantly, chasing debt. 
Medical billing isn't as straight forward as it sounds – there are different fees for different procedures that vary by insurance company, there are usually shortfalls to pay by patients and electronic submission of invoices sounds easy but you need all the relevant patient and procedure information for your invoices to be accepted.  And then of course there are the patients and insurance companies who do not pay unless they are reminded on a number of occasions.
 Our recommendation is to set up a good medical billing and collection process right from the start. This ensures you and your secretary have time to focus on other important areas of developing your business such as website, marketing and patient care. The average consultant has between 10 and 15% of their fees unpaid which is significantly more than the charges for outsourcing their invoicing and fee collection, in addition to freeing up their valuable time  Many medical billing companies only charge on fees collected, ensuring it is in their interest as much as yours for them to collect all your fees