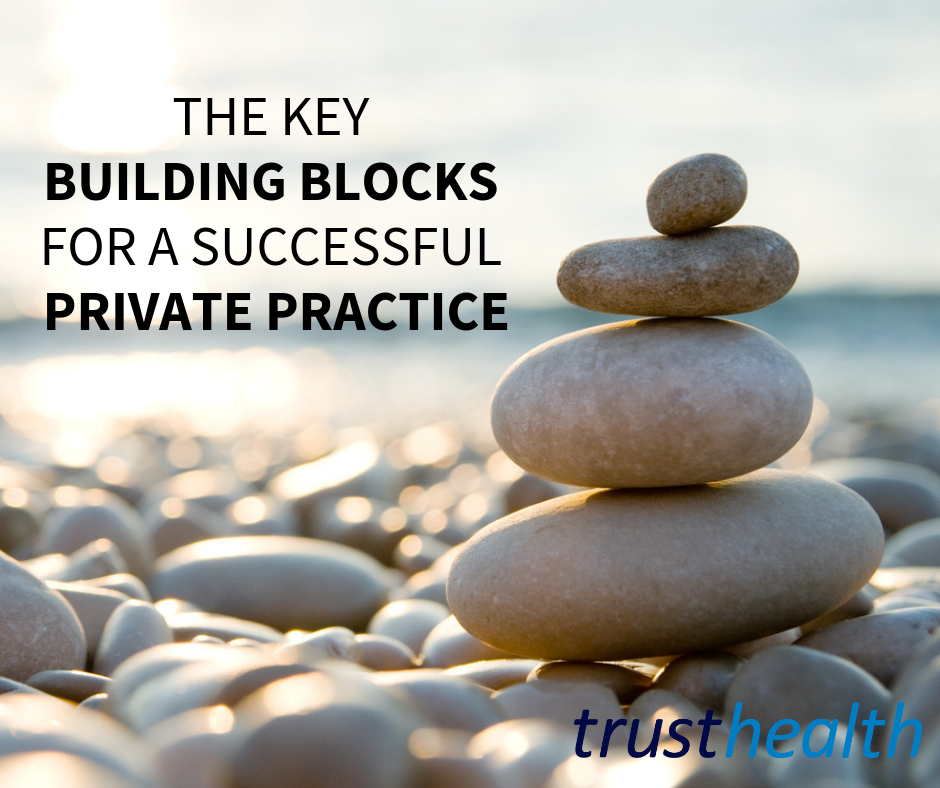 You've been working as a consultant in the NHS for a while now and you decide you'd like to establish a private practice alongside. You obtain admitting rights with a couple of private hospitals and you register with the insurance companies….and then wait for the patients to come rolling through the door.
But rather unexpectedly, the mass influx of patients you are expecting doesn't happen. The private market has changed dramatically in the last 30 years, and even 10 years, and now there is an overwhelming choice for patients. The internet and social media enable patients to research their condition and the experts who can help them; and they want to read about the experiences of other patients. Gone are the days when they relied solely on their GP to refer.
So, what does this mean for the typical consultant starting up in private practice? It means you need to specialise, market yourself and ensure you focus your time on what you are good at.
FIRSTLY, ensure you have a good solid base from which to grow your practice. Without good foundations, your practice will fail to thrive. Ensure you engage an outstanding support team around you. You need someone to answer the phone, book patients for clinic, diagnostics and surgery, type your letters, raise invoices, liaise with insurance companies and undertake credit control services. Don't try to do these functions yourself as you are wasting your precious time which is better spent  marketing your practice and seeing patients.
SECONDLY, decide on what you want to specialise in and this should become your niche area to market and promote yourself. An orthopaedic surgeon who covers all areas of the body is going to be the least attractive option to patients and referrers who have, for example, a problem with their knee. They want to see someone who specialises in their condition.
THIRDLY, create a great website – this is the window to your practice. And make sure the content is written with your target audience in mind, ie your patients. I know it's tempting to list all the papers you have published and meetings you have talked at, all full of complex medical terminology, but your patients don't understand this. Make the content is simple to understand, and answers the questions patients want to know, whilst promoting your specialist area.
NEXT start asking your patients for feedback and reviews. We always like to know what others have experienced before we commit to something and the medical world is no different. There are some excellent online review sites such as Doctify that give patients the option to leave a review, essentially the Tripadvisor of the private medical world. Or ask patients to review you on Google – a benefit of this is that your website will rank higher if you are showing Google reviews.
AND LASTLY market yourself.  A recent survey indicates that approximately 70% of people make up their mind who they want to see from information they read online, without even ringing your practice. There are many ways of marketing but you should consider having patient focussed useful articles on your website, tweeting, updating  Facebook and Instagram, writing LinkedIn articles – all of which should contain patient friendly and useful information. And don't forget the importance of showing off your excellent patient testimonials!
As clinicians you are trained to care for patients, not to run a business. Building a medical private practice is building a business, and this can be a daunting experience. The important thing is not to try to do it all yourself but ask for help where you need it.
If you would like some help with developing your private practice contact me here.
Sally Barr
Managing Director
barrs@trusthealth.co.uk