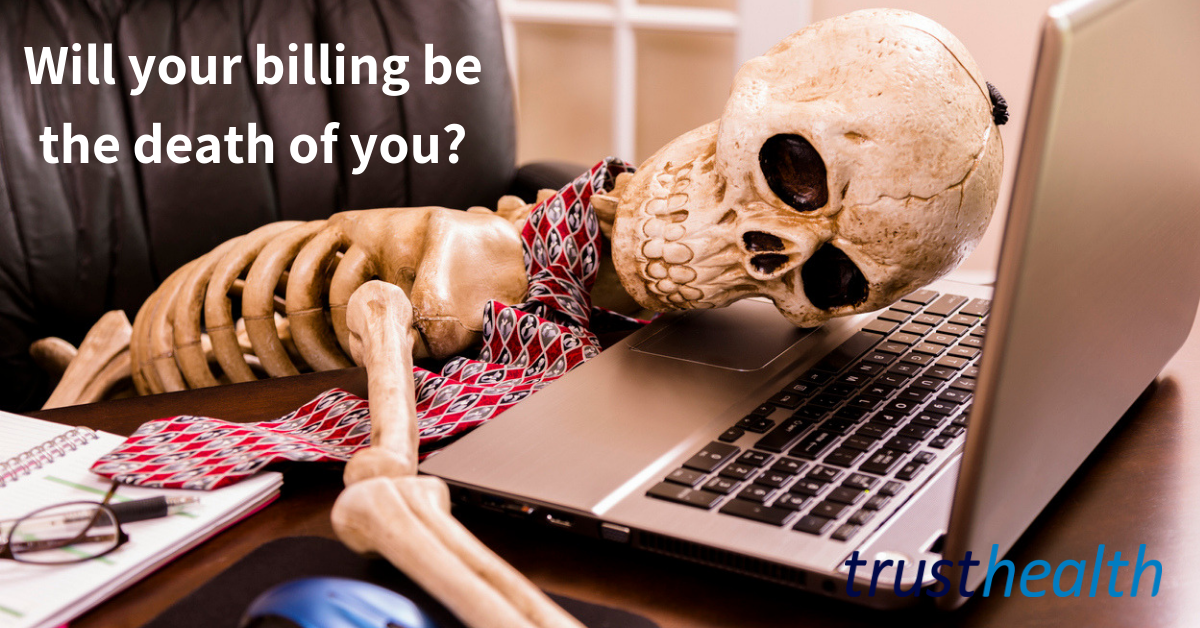 "I've reached 50 now and I've had enough of doing my billing myself.  I simply don't want to do it anymore.  I want to be paid but don't want the hassle and need a medical billing specialist I can trust to sort it out for me"
Is this you?
This is a genuine comment received this week from a client who has asked us to look after his medical billing and collections.
Have you had enough as well?
Unsurprisingly for medical doctors, anaesthetists and clinicians doing their own admin and billing, it can become a chore after a while. And when something becomes a chore, as we all know, you put it off, procrastinate, make endless cups of tea, have a glass of wine, G&T etc….and the longer you leave it the bigger deal it becomes and on it goes.
It's really not worth getting yourself into this position.  The cost of outsourcing to a medical billing specialist, to have it taken care of properly, on time and to have your fees paid, is less than you think and in almost all cases you end up with more money in your pocket, but with none of the stress.
Ray Stanbridge, from Stanbridge Associates, regularly reports in Independent Practitioner Today, that consultants who use a professional medical billing specialist whose focus is on billing and collections only, have lower debts (= more income) than those who do it themselves or have their secretaries do it.
If you would like a free review of your billing, would like to bounce ideas around with us or would just like to discuss how outsourced billing works, then please contact us. We'd be very happy to have an informal chat with you. You won't look back and will wonder why you didn't change earlier.
Sally Barr
Managing Director
Trust Health
barrs@trusthealth.co.uk