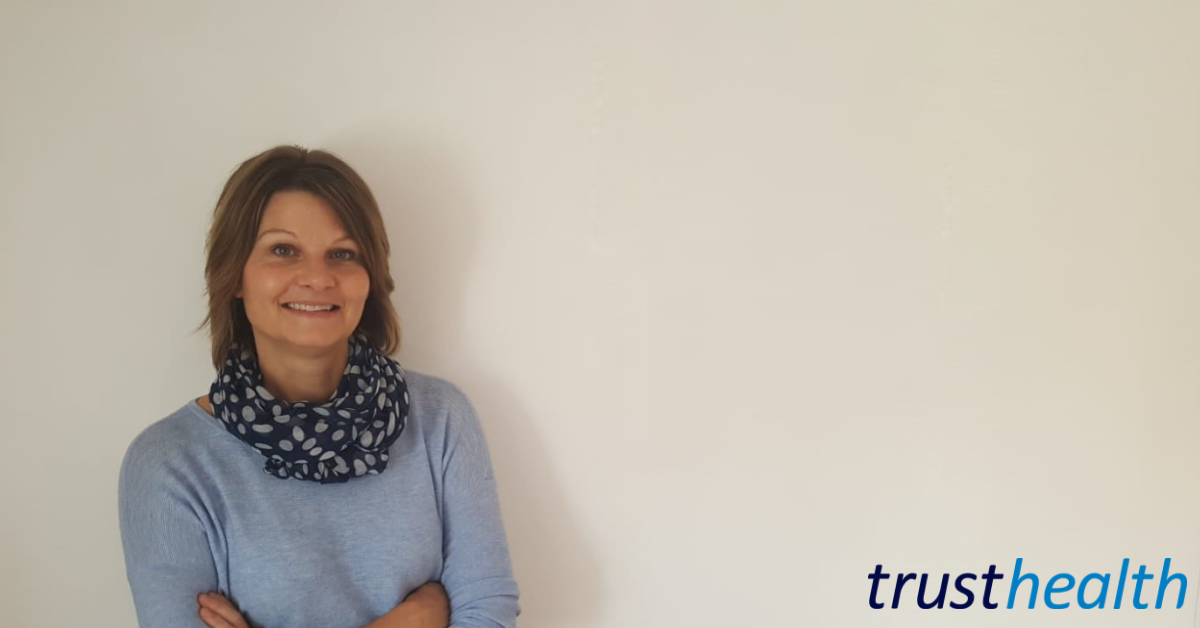 We are introducing a new staff spotlight with a different member of the Trust Health team each time, to give you a snippet of their life and what motivates them.  Today, we have 60 seconds with…..
Sally Barr, our Managing Director
What do you love about your job?
I thrive on the variety in my job and the challenge that each day brings – every day is different. I am very much a people person and enjoy building a relationship with each of our clients, and as such I am heavily involved with developing their practices and assisting with any issues they may have. I am passionate about providing an outstanding customer experience and it gives me pleasure to see my team sharing that same ethos.
Which three phrases best describe you
I think I would be described as motivated, enthusiastic and a stickler for detail!
What is your greatest accomplishment?
In addition to raising two amazing daughters now in their twenties, I am hugely proud of undertaking a charity marathon cross country ski challenge in the Arctic to raise money for breast cancer research. We skied in minus 34 degrees Celsius (on effectively a sheet of ice as it was so cold!) but with my fellow team mates we raised over £53,000.
In a second life, what would you like to be?
If I was to start my career again, I would love to be a paramedic. I would enjoy helping people, together with the fast paced environment.
At the weekend, you'll find me
Outside of work, I spend most of my time with my family and our dog. I enjoy walking and you'll often find me on National Trust land with an OS map in hand, following random footpaths! I'm also active with a local theatre society, both on and off stage. And lastly, I'm a volunteer ambassador for Medical Detection Dogs – a charity that works with the outstanding senses that our canine friends possess, to help detect cancer and improve the lives of patients with chronic life threatening conditions.
Want to buy me lunch?
Yes please – a BLT would be great thank you!