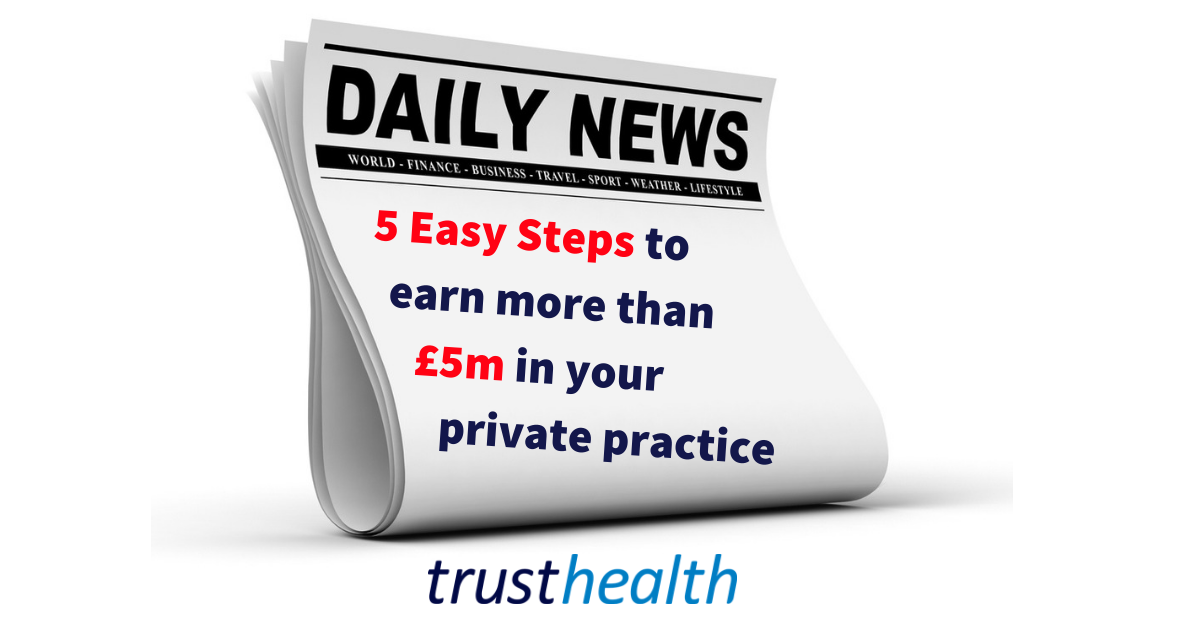 I imagine because you're reading this, the bold headline grabbed your attention. And totally understandable – who wouldn't want to build their practice to be worth £5m?
However, I'm afraid the purpose of this blog is not to tell you how you can build your clinical practice to the value of £5m (SORRY!), but rather to highlight the importance of having a good, eye catching headline.  If you don't grab your target audience's attention immediately, they will move on to something else that does – such is the nature of the overload of information on our smart phones and tablets.
Websites and social media posts are your online shop window.
There is so much online information from clinicians vying for the attention of patients that you need to make yours stand out and are relevant.
Here's an example of two different headings you could use for the same article on your website or social media post:
"Clinical diagnosis for Inguinal Hernia"  or "Common symptoms of a hernia?"
You could use either but the first one is not going to resonate with your patients and us unlikely to come up in their Google search.  Simple headings, with patient friendly words or phrases are your best bet for getting patients to read all about you and your services.
Remember – make sure you communicate with your patients in their language, not clinical "speak".
For more information about marketing, get in touch and we will point you in the direction of experts who can help.
Sally Barr
Managing Director
barrs@trusthealth.co.uk