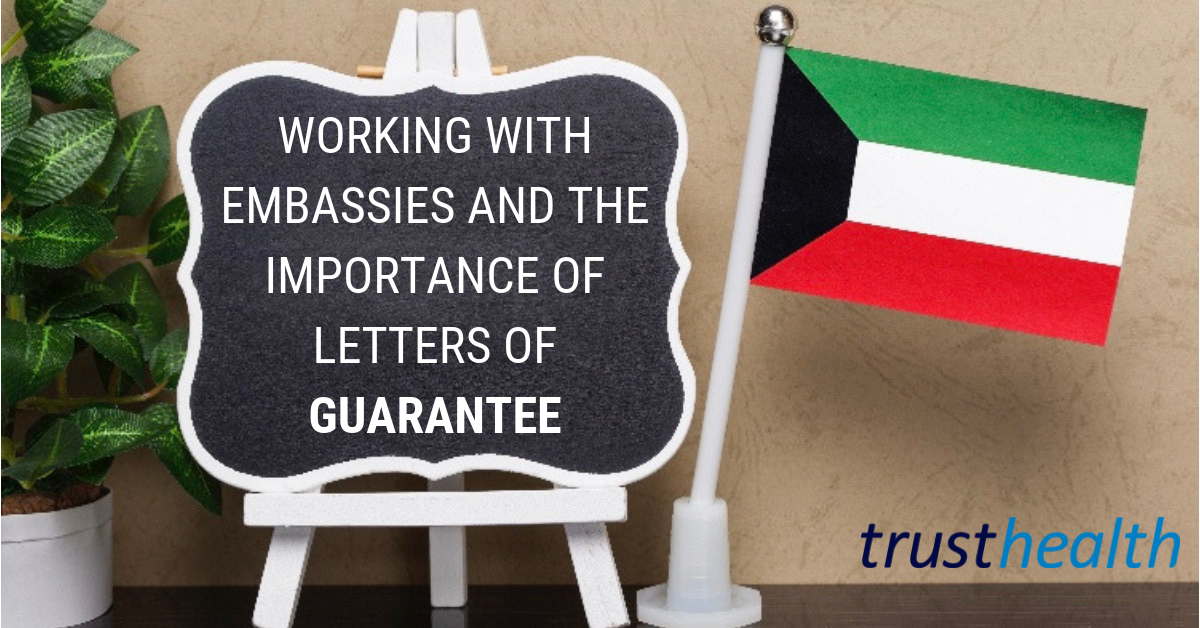 With an ever increasing number of consultants in the private arena many are looking at alternate ways to expand their business. The traditional private medical insurance market, including self-pay, accounts for over 50% of the market leaving the remainder split between Embassies, Hospitals, Solicitors and other organisations.
For the focus of this blog I would like to focus on embassies. Whilst there are a large number based in London there are four market leaders – Kuwaiti Health, Kuwaiti Military, United Arab Emirates and Qatar.
Patients from these embassies are being treated in the UK as they're likely to have complex and/or long term conditions. This, in conjunction with a potential language barrier and the business of completing the required paperwork, means that you will need to allow more time for appointments, which inevitably increases cost.
This primary focus is to ensure you receive the Letter of Guarantee (LOG) at the first appointment and ensure that you have a robust storage method for keeping these (hard copy or electronic).
The LOG is an authorisation for treatment and payment and it must show the name of the treating consultant.
Embassies can take a considerable amount of time to settle their invoices and it is essential to have a LOG covering every consultation and procedure – if you do not have a LOG to present with an invoice it is highly unlikely that you will be paid.
At Trust Health part of our process is to ensure you have a copy of the LOG saved within your systems so that we have access to them when we send your invoices or follow up with the embassy.
This saves time chasing around, sometime unsuccessfully, for the LOG and ensures that you get paid in the shortest time frame possible.